Location
広島県立広島叡智学園 中学校・高等学校
HiROSHIMA GLOBAL ACADEMY
3137-2 Okushi, Osakikamijima Town, Toyota District, Hiroshima Prefecture 725-0303
TEL 0846-67-5581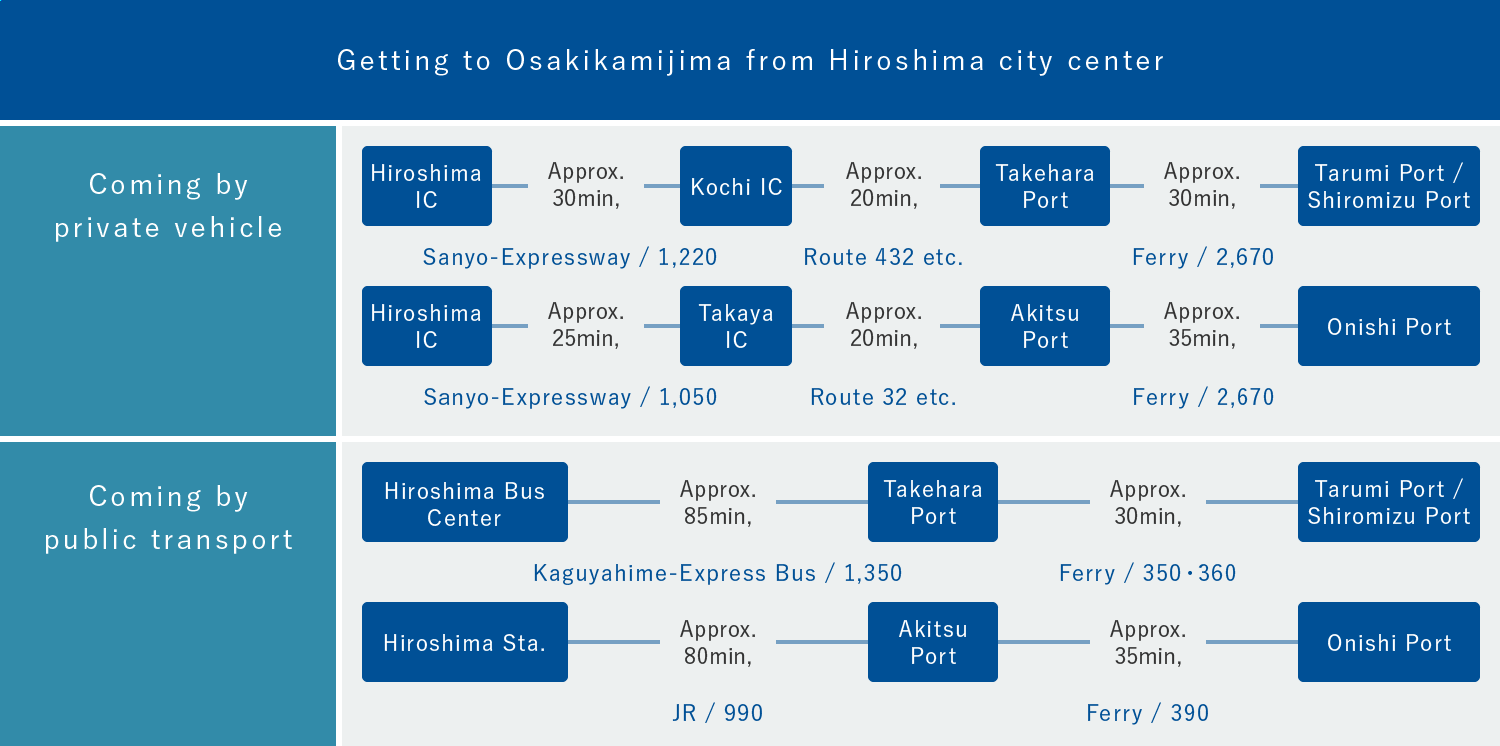 Depending on traffic conditions, the time required may change significantly, and the above may not be the shortest route. Please check in advance.
For the fare, the one-way fare is shown. Prices are subject to change.
For private cars, we calculate for ordinary cars (4m or more and less than 5m).
Highway Charges will be described a weekday regular rates.

It takes about 30 minutes by bus or car from Tarumi Port and Shiromizu Port.
Please note that the number of buses is very small on Saturdays and Sundays.